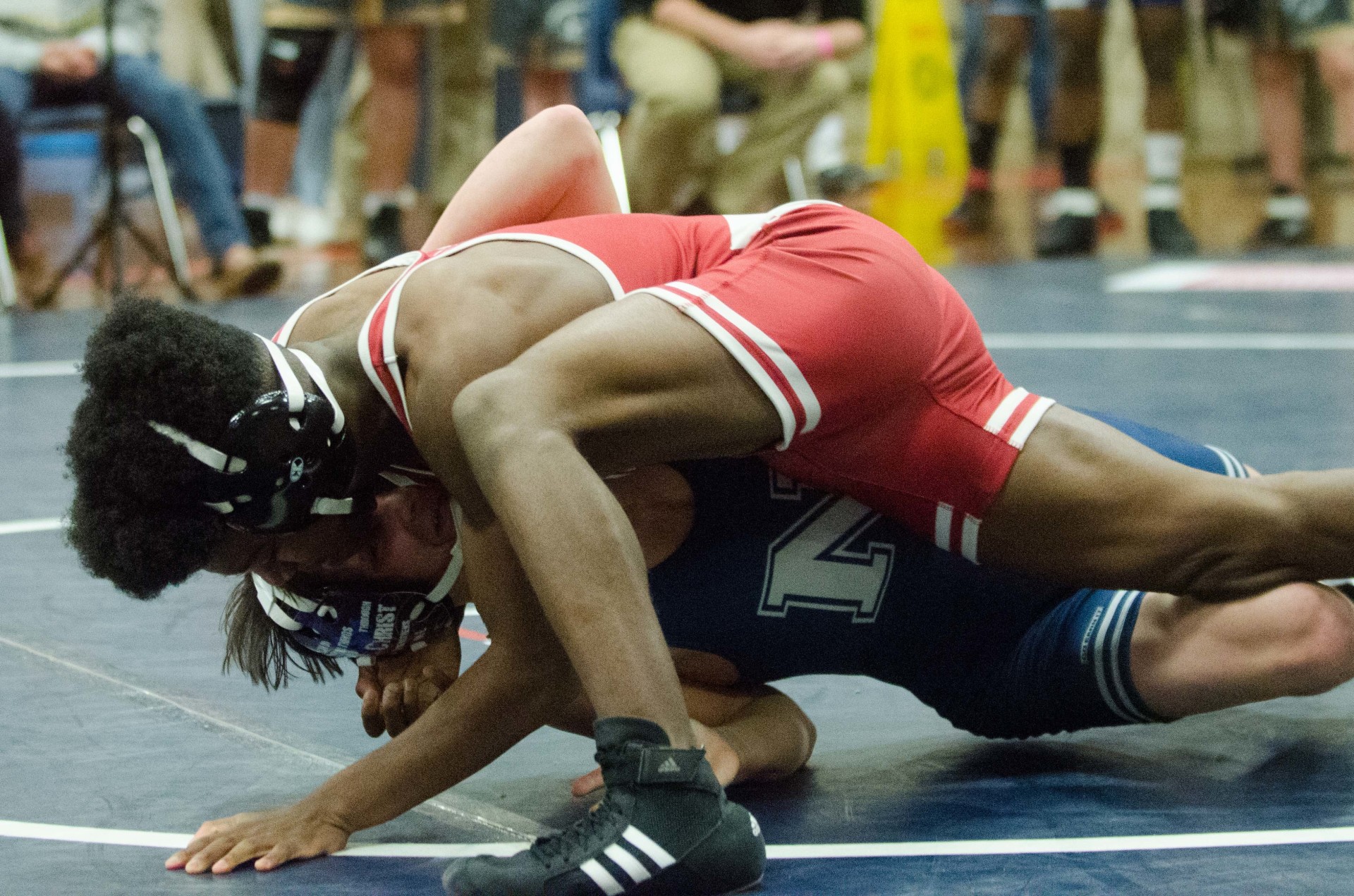 Source: Coweta Score 1/11/2019
BY CHRIS GOLTERMANN
Sophomore Brandon Bailey has been a standout for Northgate at 113 pounds in his first season on the mat. The Vikings travel to Alexander on Saturday for the Area 5-6A Duals while facing tough competition led by a host lineup that has reached consecutive Class 6A state finals. Heading into Friday's 2-7A Duals, host East Coweta, led by coaches Chad Kollert and Matt Ferrari, and Newnan, led by coaches Sean Hage and John Garner, are on a collision course to meet in the area finals for the fifth consecutive year.
Some changes might be in store for Friday's Area 2-7A Wrestling Duals, which unlike years past, expects to have a full lineup of participating teams.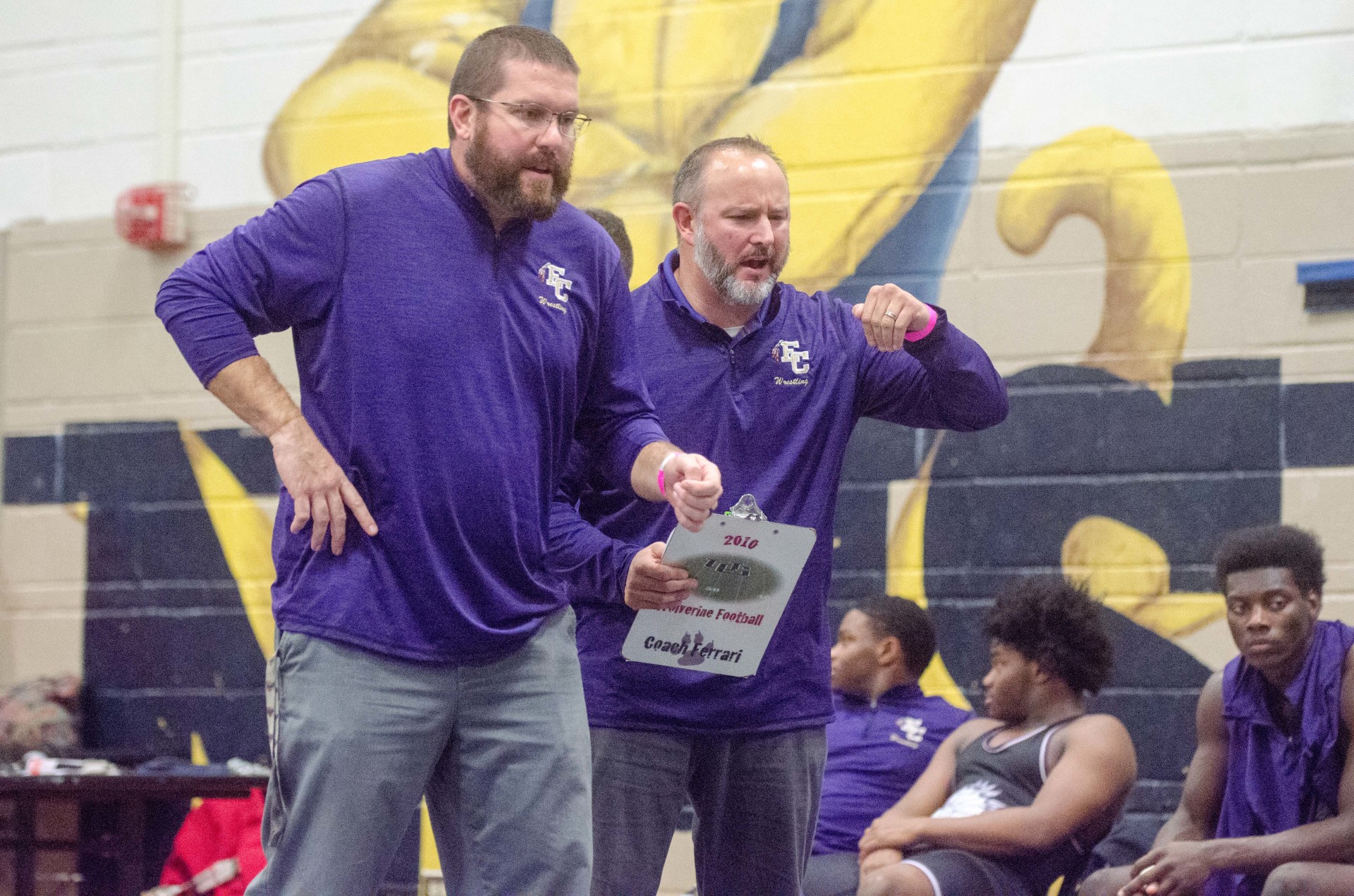 Or at least that's what East Coweta coaches Matt Ferrari and Chad Kollert were hearing prior to the holiday break.
"Everybody has said they were coming," Ferrari said following December's Coweta County Championships. "At least that's what they've told us."
Whether any outsider can push either of the county's two lineups off course, however, remains to be seen.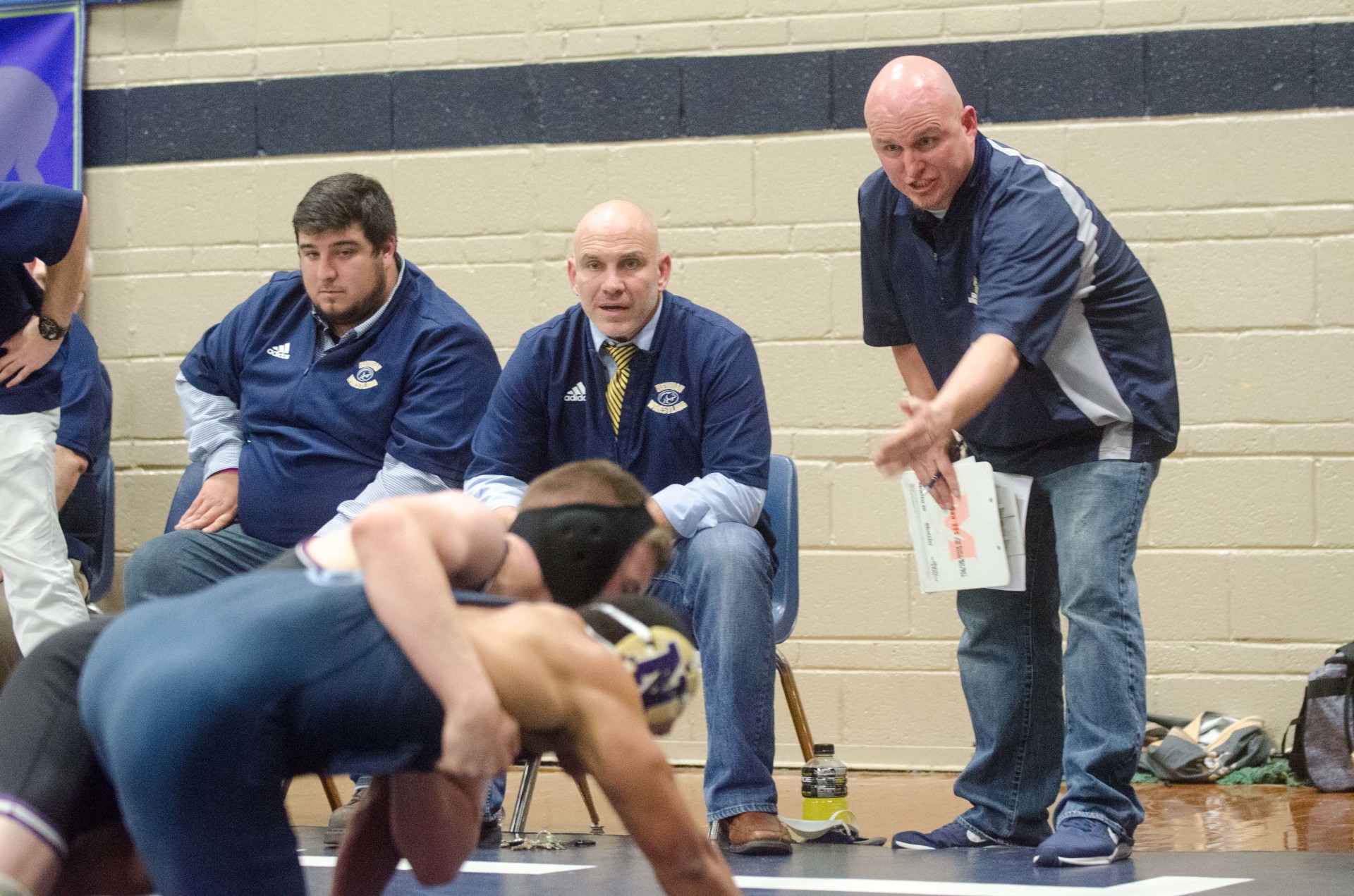 Newnan and East Coweta have met in the area duals championship for four consecutive years, with only the champion changing over the span. The Cougars wrestled away their second-straight duals crown in 2017-18 on the heels of repeating at this year's county championships.
So far, the pattern has followed suit in 2018-19, with Newnan outlasting East Coweta 45-30. The match, however, was far closer when looking at 12 points yielded by the Indians through forfeits at 126 and 285 pounds.
The two schools made up all 14 individual county champions among weight classes, with Newnan holding a slight 8-6 edge.
Last weekend, the Cougars finished third at the South Paulding Duals among 15 schools, with only Sonoraville and host South Paulding finishing ahead of Newnan.
Newnan, which went 4-1 at the event, improved its season duals record to 32-5 overall.
Northgate heads to Alexander for the Area 5-6A championships on Saturday, where the host Cougars are a favorite following consecutive trips to the state finals. Last year's defending champs fell to Richmond Hill in a 37-26 decision.
South Paulding remained the other advancing team from 5-6A for the second straight season last year, having finished as state-runner up to Alexander in 2016-17.
Unlike high school wrestling's traditional tournaments, which pit each wrestling in individual double-elimination brackets, the duals — which were added by the Georgia High School Association starting in 2001-02 — are structured toward overall team strength in head-to-head matches.
Newnan's depth paid off a year ago against East Coweta in a 32-30 victory that had Campbell as the only other challenger in 2-7A. The Indians forfeited three weight classes including at 126 where then-senior Danny Nelson has been forced out due to a foot injury.
Replacing the four-year standout has been equally difficult a year later, though, East Coweta has added heavyweight Jerel Searcy, a junior football player, to the lineup since the county championships.
The back end of Newnan's lineup has been steady having produced county champions in senior Isaac Barrett (182), junior Austin Garmany (220) and Cody Harris (285).
Only East Coweta senior Alex Derico was able to wrestle away a title in between at the 195 class where Newnan senior Carson Knight remains a threat.
Ferrari sees depth in the Indians' lineup between 138 and 170 pounds and it's where this year's 2-7A title could likely be decided between the rivals.
In the first meeting at the county championships, East Coweta came up with three consecutive wins from 152 to 171 pounds from Jake Madison, Zekia Selby and Dylan Spelios.
East Coweta has missed qualifying for the state duals only once since 2010.
Madison, however, could get another tough challenge from Newnan's Zach Ryan, who went the distance in a 3-0 decision.
Knight and Derico also battled for the full six minutes at 195 pounds, giving East Coweta an early 18-6 edge before Newnan roared back to tie it.
Respective lightweights Connor Marsh of the Cougars and Christian Gordon of the Indians could equally be primed for another thriller. While the duo's first meeting was decided in the opening two minutes, they combined for 21 points, including eight in a 43-second span at the county championships.
Matches at 138 pounds between East Coweta's Zion Selby and Newnan senior Cale Goss, as well as 145, where Jaxon Garner and Max Broach represented the respective schools, were both well contested with Goss and Broach able to combine for nine points for the Cougars off a pin and a decision.
Northgate has struggled to field a full lineup in 2018-19, but has seen its share of top efforts including one by newcomer Brandon Bailey. The sophomore has made a smooth transition from the football field and split matches at the county championships at 113 pounds. His loss came to Newnan standout Tristan Kendzierski.
"He'd never wrestled before this year," said Vikings head coach Chris Wickstrom of Bailey.
Tyler Walters (132), Donnie Kilgore (152), Logan Walters (160) and Michael Hoeger (170) each had victories among Northgate's two matches at the county tri-match.